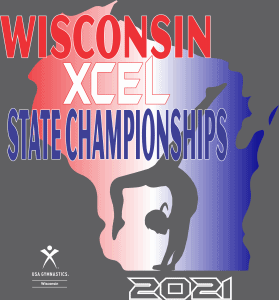 2021 Xcel State Championship
NEW Venue & NEW Date!
March 19-21, 2021
KI Center in Green Bay
In partner with Midwest Twisters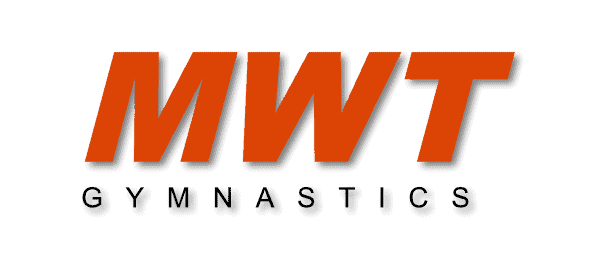 COVID Info
SPECTATORS
Everyone is required to wear a mask at all times.
Please practice social distancing.
If you have any Covid symptoms, please do not attend.
Only 2 spectators

 

allowed per athlete. 

 Spectators are any adult or child viewing the competition.  Both spectators must enter with their athlete.

We are sorry, but there will not be programs this year

Due to Covid, all athletes and spectators must exit immediately after the session. Gym must be empty
COACHES & ATHLETES
Masks are required at all times.
Athletes will be allowed to remove their mask ONLY while on the equipment.
Practice social distancing.
If you have any Covid symptoms please do not attend.
100% Refund until March 18, 2021
Athletes need to bring their own:

Chalk
Spray bottles
Brushes for bars
Hand sanitizer

We are unable to serve food for the coaches this year.
You will have random draw for each event.

To lower the number of people in the facility coaches will be asked to:

Play your own music for Optionals and Xcel.

Time their own bar, beam and vault warm ups.

Awards will be held on the spring floor after each session.
Due to Covid, we need to ask all athletes and spectators must exit immediately after the session.
ENTRY
Send us your entry through USAG Meet Reservation
Log in to USAG and choose the Club Administrator tab on the left and then click Meet Reservation.
PAYMENTS
Meet Maker
Entry Deadline is March 1st, 2021
Xcel B/S/G $75
Xcel P/D $85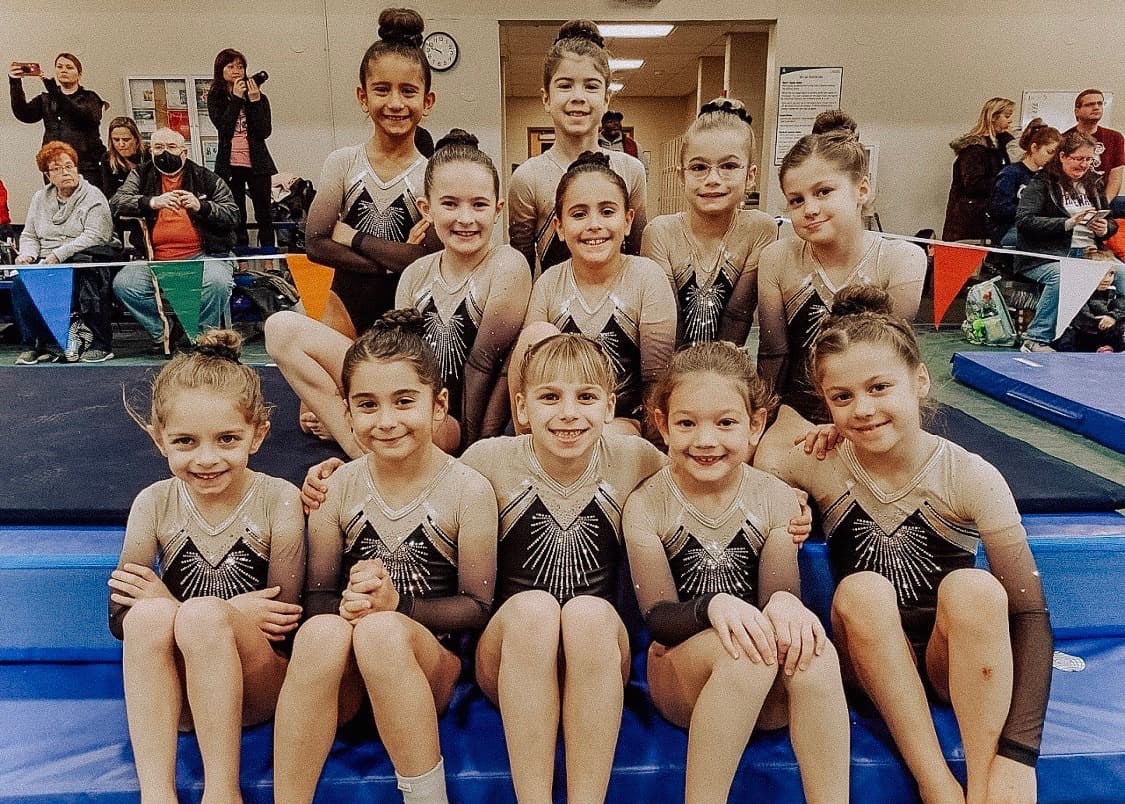 Equipment: AAI Elite Equipment and boards at each event
Age Groups: Optional and Xcel State Meet Age Divisions (age determination as of culmination championship meet) use a sliding scale creating approximately equal groups not exceeding 24 in a group and designated as JRA, JRB, JRC, SRA, SRB…etc.
Qualification for Xcel State is by participation in 1 seasonal meet or by petition to the State Administrative Committee. (Virtual meets count)
The final State Meet qualifier and the State Meet entry deadline is March  14, 2021.
All Optional and Xcel IES entries must be designated at the time of entry. All gymnasts previously qualified during the season must have their entries and fees in ASAP after qualifying.
Late qualifiers only, must register on USAG reservation system Monday following the last qualifying meet. ($50 late fee per individual entry for entries received after the deadline or if entry is completed improperly.)
Xcel gymnasts may enter State Meet as Individual Event Specialists (IES). Declaration as IES must be made on the State Meet entry form by the published entry deadline.
Coaches Packets:  Packets will be emailed before the meet.
USAG Cards: You will be asked to show your current USAG Pro-member card at sign-in.  Please be prepared to show identification and your USAG card. There will be a $100 per coach onsite registration charge. 
Scores: Scores will be posted following completion of each session and available online.
Awards:  Medals for 50% of places for Individual Events and AA. No participation awards.
MERCHANDISE: Visit the Gym Treasures booth to purchase your 2021 official State gear. Be sure to customize your apparel with some bling and many other options.
Meet site parking: FREE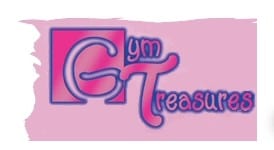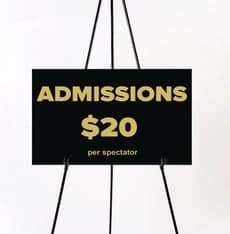 Competition Site
KI Convention Center
Green Bay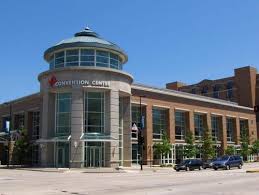 K I Convention Center
333 Main St, Green Bay, WI 54301
Host Hotel
Hyatt
Green Bay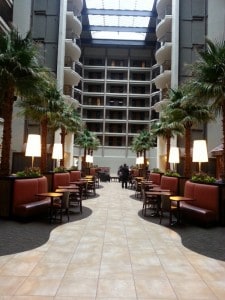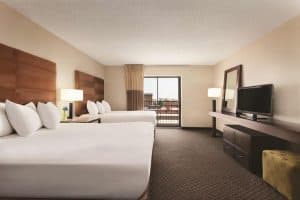 Hyatt Green Bay – Attached to K I Convention Center
333 Main St, Green Bay, WI 54301
Reserve by calling – 887-803-7534 and ask for the "WI State Gymnastics Meet"
Call before February 17, 2021 to get the special rate.
2 Queen – $109.00 +tax
King Suite – $119.00 +tax
Make sure that your senior gets honored for their years of hard work and dedication.  Please fill out the online form below.